Ellderet book bundle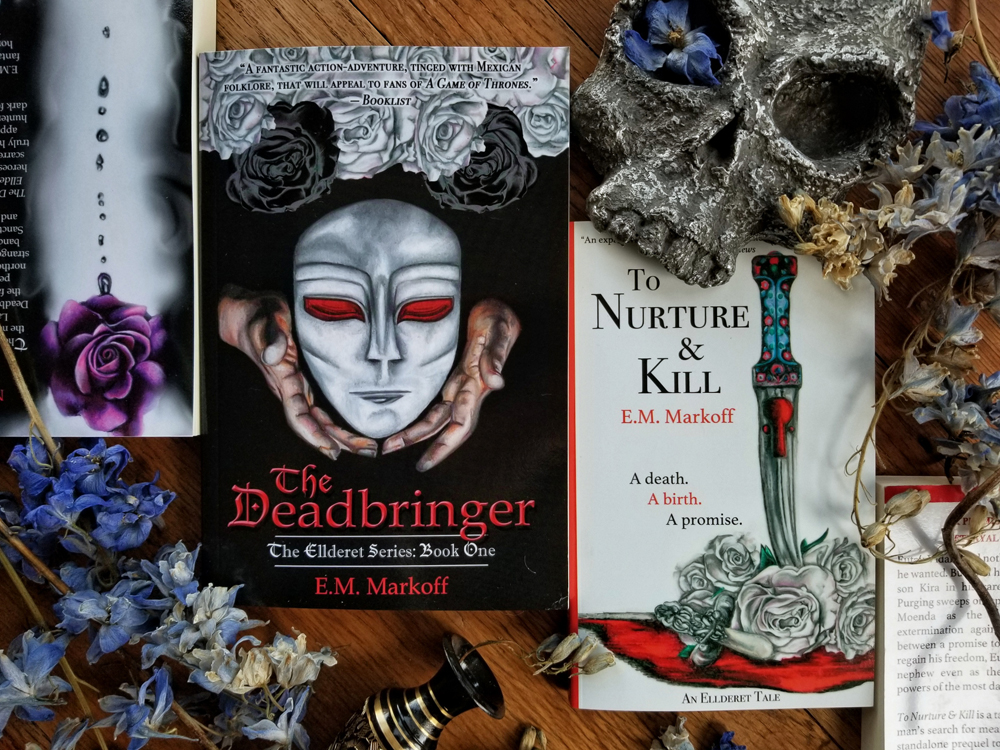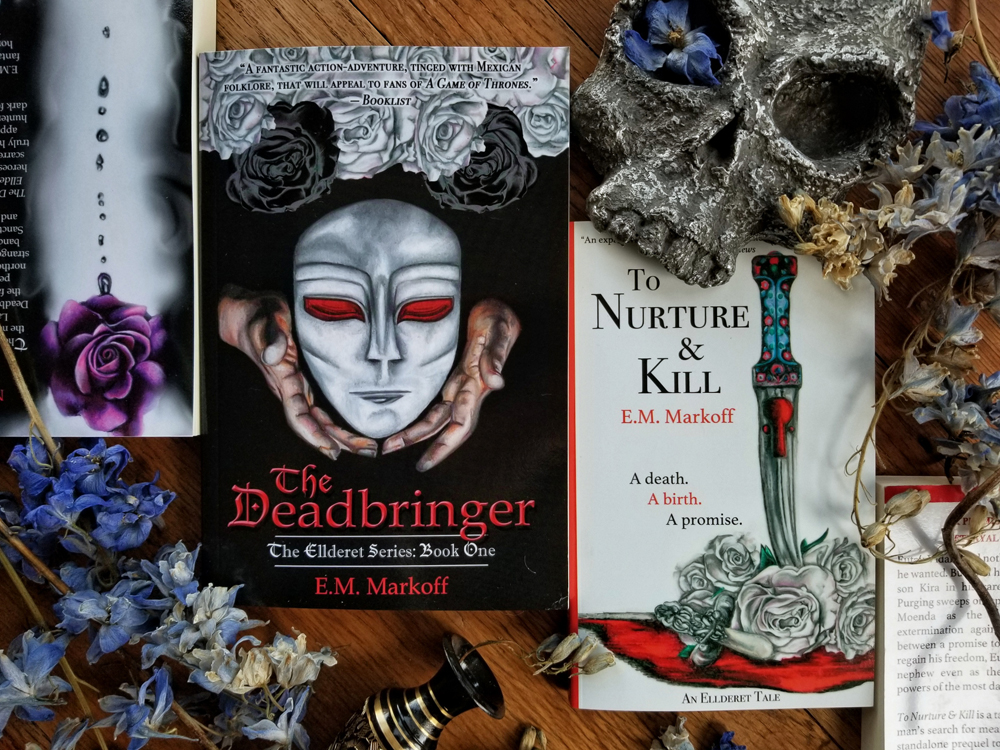 sale
Ellderet book bundle
Includes a limited edition Ellderet bookmark.
Want the book signed or dedicated? Don't forget to fill out the pop-up form before checkout.

Paperback. Shipping and tax included in price. Any questions? Contact me!
To Nurture & Kill (Ellderet Tales)
A PROMISE IMPRISONED HIM.
BETRAYAL WILL SET HIM FREE.
Wandering mercenary Eutau Vidal promised his dying sister that he would care for her child—an infant with dark, dangerous powers. Will Eutau find meaning in the promise he made amid the ashes of war, or will he turn his back on the innocent?
To Nurture & Kill is a tale of love and loss, the story of one man's search for meaning amid the ashes of war. It's a standalone prequel to The Deadbringer, the first book in The Ellderet Series.
Author's note: To Nurture & Kill is a novella set about fifteen years before the events of The Deadbringer. Despite being a prequel of sorts, To Nurture & Kill can be enjoyed as a standalone story and requires no knowledge of prior works. Also, there are no spoilers. That said, there are informative tidbits in To Nurture & Kill that supplement The Deadbringer.
The Deadbringer (The Ellderet Series, #1)
NO ONE IS INNOCENT.
NO ONE IS SAFE.
The Purging is over, the Deadbringers are gone, Eutau and Kira have survived. But for how much longer? Told from multiple POVs, The Deadbringer is a story of damaged heroes, imperfect villains, and of a Land scarred by its people's choices.